Weekly Up2Date | May 11, 2020
Evening! We hope everyone had a memorable Mother's Day Weekend and enjoyed the time with their family.
Sunday Night:
Reality 139 Online:  We did not meet due to Mother's Day.
This Sunday: We will be completing our Freedom Series with Moving Forward In Freedom from 6:45-8pm for MS & HS. "The journey to freedom is an ongoing process. It will never be truly complete until we are in heaven with Jesus, but along the way we can find the freedom that he so longs to give us. As we go through difficulties and struggles, Jesus uses those moments to refine us and shape us into the people he wants us to be…When teenagers see who God is and what our future with him is all about, they can find purpose and meaning as they continue moving forward in freedom." Scripture I Peter 1:3-12. To join our Zoom Meeting go to:
https://us02web.zoom.us/j/86784129099?pwd=K3NtZGxIL3dTNDV4WTJ1NDBjOVFqUT09
Meeting ID: 867 8412 9099
Password: 44552020
Prayer:
Praise: For the mother's in our lives that have invested in us in so many ways.
Request: Please continue to pray for all of our Seniors as they transition through the end of their High School years which is so different than what they had planned.
STTA (Something To Think About): "To live outside of God's will puts us in danger; to live in his will makes us dangerous." – Erwin McManus
Opportunities:
Celebrating Our 12th Graders: 
We have a couple of exciting plans underway to celebrate our Seniors, and you can play a big part in one of them. More details should be available this week so stay tuned.
Also, still looking for signs to encourage and celebrate our 12th graders. We will be collecting these signs and hanging them in the windows of the church. Please encourage your teen to jump on board and contact their Life Group Leader, Len or send an email to [email protected] once sign is completed to discuss drop-off or pick-up. They do not have to be large signs and can even be just a sheet of paper.
Dates To Be Aware Of:
May 17th: Reality 139 Online Middle School & High School from 6:45-8:00 pm. Last lesson in our Freedom Series: Staying Free-Moving Forward In Freedom.
May 24th: No Reality 139 Online due to Memorial Day Weekend.
June topics coming soon as the church will be walking through a series together.
June 7th: Reality 139 Online
June 14th: Reality 139 Online
June 21st: No Reality 139 Online due to Father's Day
June 28th: Reality 139 Online
May Resources:
Pandemic Parenting: Starting New with Your Teenager and Young Adult Kids: "Let's view our new reality with new perspectives. I've often talked with parents who wished they could slow down or have another chance to reconnect with their kids…Now's our opportunity to grow with our kids by trying new approaches for new relational connections. Here are three habits to form while we're at home." Blog found HERE.
Naming Loss and Gratitude with Young People in these Uncertain Days: Even if your teen doesn't appear to be struggling with loss right now, this blog offers some great insight into how to help them through it if they do. It talks about the use and importance of a loss and gratitude list, and gives 6 practical ideas for naming losses and gratitude. HERE
What Message are We Sending to Generation Z?: "We must always ask ourselves: What message does my leadership communicate to the kids who follow me?" Tim Elmore focuses on Motive: Worry or Wisdom, Foundation: Fear or Fact, and Advice: Panic or Principle. Check out the video or transcript  HERE.
Dude Perfect–Quarantine Stereotypes: Maybe you need a laugh, something to relate to or both during this crazy time. Check out their video HERE.
Monthly Music Video: The idea behind this song came while Luke (from for King & Country) was driving his two oldest boys to get something to eat. While driving, Luke was on a call about writing a new song. He thought he was on mute when he reprimanded his boys for arguing in the backseat. Luke said, "Guys quit bickering. You guys are brothers. You are in this together. This song (feat. Kirk Franklin & Tori Kelly) is perfectly timed with all that is going on around us and around the world. Check out for King & Country's new song TOGETHER HERE. (The purpose of MMVs is to expose teens and parents to some artists they may not be familiar with, offer a music option that teens would listen to with a positive message, and be used as a resource to start discussions at home.) 
Additional Ways To Stay Connected
We are using this service weekly! To sign up for this service to receive reminders and special announcements during the year, text the keyword to the group(s) that you want to join to 31996. MS Parent = fwms parent, MS Teen = fwms student, HS Parent = fwhs parent, and HS Teen = fwhs student.
Hello!
Welcome to our page and thanks for stopping by. One question we often get asked is, "So what are you guys about?" Our short answer: We desire to unleash a generation who brings glory to God by knowing Him and making Him known as they live Up, In & Out.
Living Up
Living UP focuses on a relationship with God.
Living IN
Living IN focuses on a relationship with other Christ followers.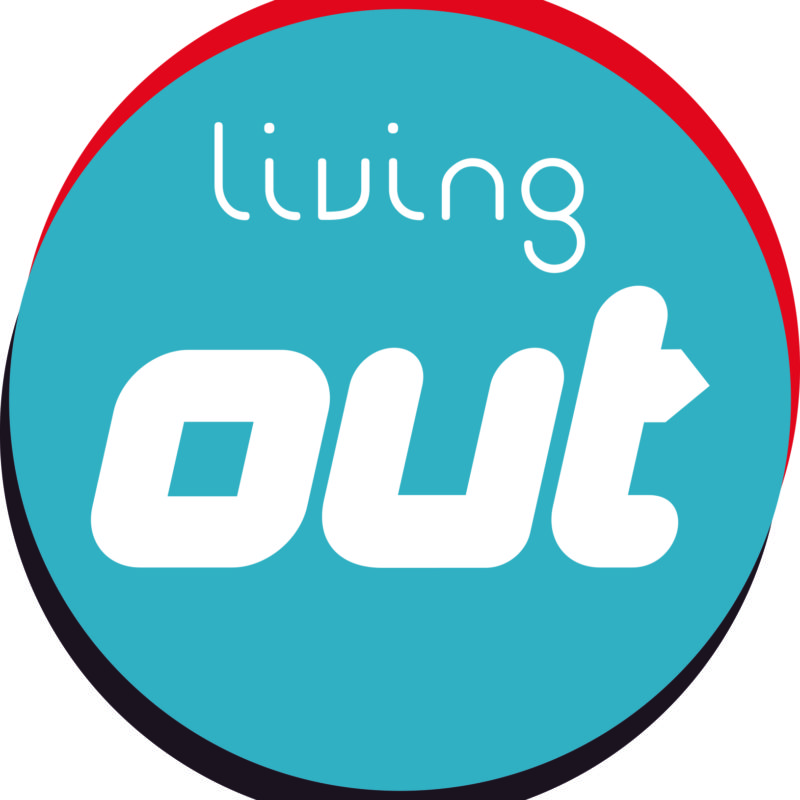 Living OUT
Living OUT focuses on a relationship with the world around us.
Upcoming Youth Events
Check back for future Youth events!