GEN NOW YOUTH
7TH-12TH GRADES
Gathering Guidelines
Hello There Families & Teens!
As we look to move entirely back into the building for Reality 139, we wanted to communicate what will be staying the same and what will be different. We realize our families and teens have a wide range of comfort levels and situations when it comes to COVID so as we planned we had three main desires.
To give you all the information you need to make the best decision on attendance. The decision to attend, to attend certain events, or to not attend at all are all right decisions. We will support all three.
To minimize risk so that we can continue meeting in person as long as possible, while realizing we are unable to eliminate all risks.
To structure the evening in a way that may cast the largest net for those wanting to attend in the building.
In-Building Gathering Guidelines For Reality 139:
Reality 139 will now be from 5:30-7:30pm starting this Sunday, November 1. This will be our permanent time moving forward unless notified otherwise. Masks for leaders and teens will be required at all times except when eating and times for food will be limited. Social distancing will be practiced which is probably the most difficult thing for teens.
We have broken Reality 139 into the following time segments. There may be some families who may not be comfortable with the hangout time but may be comfortable with the large group teaching and Life Group times. The times are target times but can fluctuate depending on the evening and circumstances that come up.
5:25-5:55
Arrival: Take temperature at home. If temperature is elevated or if your teen isn't feeling well, please stay home.

We are asking teens NOT to arrive until 5:25pm except for those that are serving ie. worship, tech, welcome, set-up, etc.
Temperatures will be taken onsite by IR thermometers upon arrival.
We will have leaders and teens welcoming the teens and opening the outside doors until 5:40pm. All other doors except for the outside doors and the bathrooms will be propped open.

Food

Servers will be behind plexiglass.
Food will be served from 5:35-5:50pm by leaders or parents with masks and gloves.
Everything will be passed to the teens including drinks.
Sanitizer will be available at the food table.
Some food will NOT be prepackaged.
We will limit the amount of people going through the line at one time with markers set to remind teens to social distance.

Hangout:

We will do our best to remind groups not to remain in tight circles and maintain social distancing.
Some 6ft round tables will be set up with only 4 chairs around each. These tables will be removed at the end of hangout time.
Games such as 9 Square, foosball, carpet ball, Spike Ball, ping pong, etc. will be available during this time. Markers will be setup for 9 square to remind teens to social distance.
5:55-6:20
Celebrations, Announcements & Singing: During this time, the teens will be asked/reminded to maintain social distancing in this large group setting.
6:20-7:30
Large Group

At this point, all large group teaching will take place in the Worship Center to allow for social distancing.

Life Groups

Life Groups have assigned locations to accommodate the size of their groups to allow for social distancing.
Teens will be dismissed from their Life Groups.
Hello!
Welcome to our page and thanks for stopping by. One question we often get asked is, "So what are you guys about?" Our short answer: We desire to unleash a generation who brings glory to God by knowing Him and making Him known as they live Up, In & Out.
Living Up
Living UP focuses on a relationship with God.
Living IN
Living IN focuses on a relationship with other Christ followers.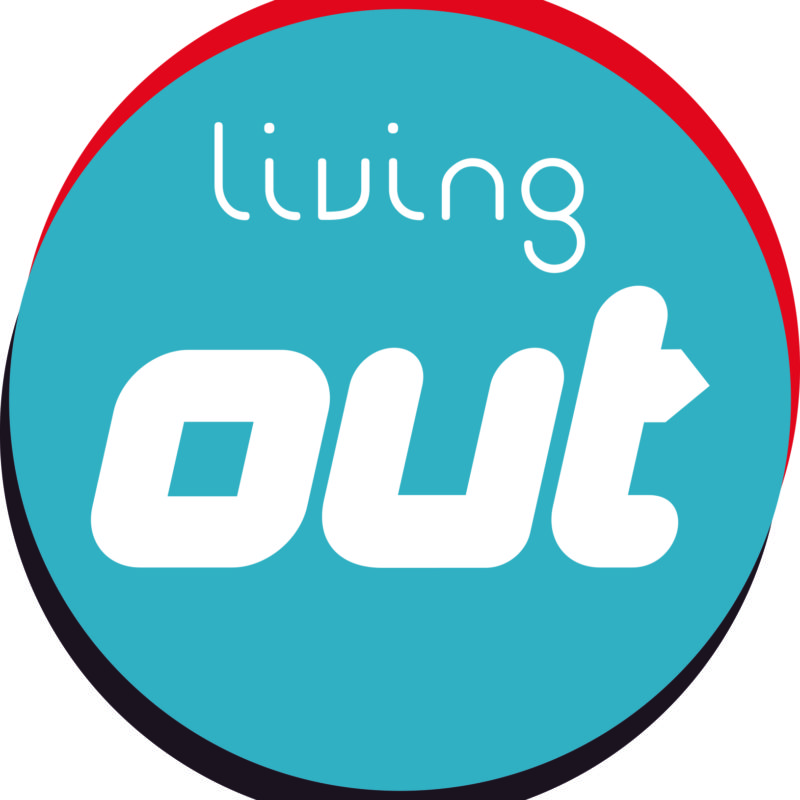 Living OUT
Living OUT focuses on a relationship with the world around us.
Upcoming Youth Events
Check back for future Youth events!